We put ourself on the line!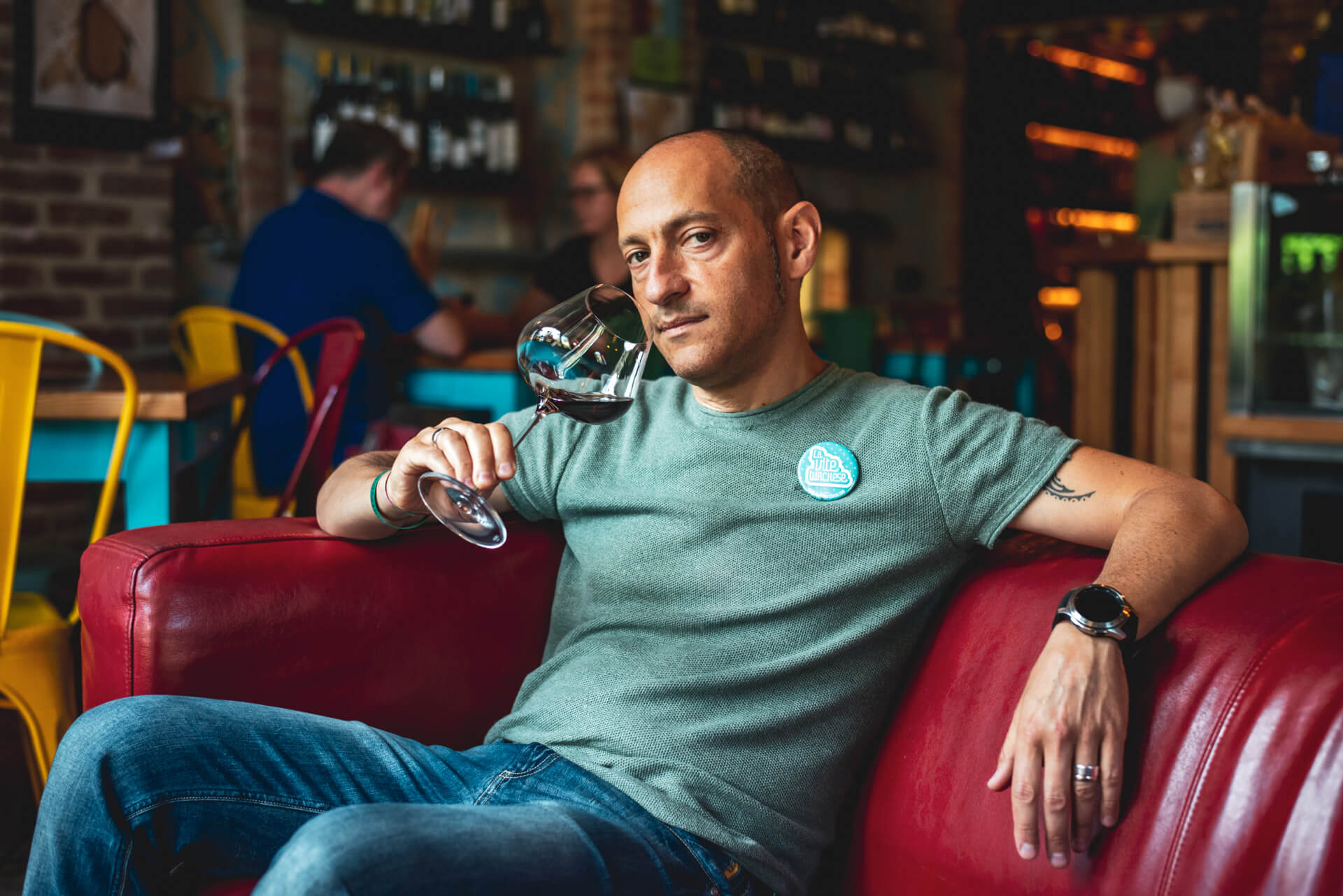 A GREAT WINE ENTHUSIAST, BECAUSE WINE IS FUN.
I spent a long time working as an electrician, and it wasn't so much fun.
Everything finally changes in 2011, when I first approached this world – but at someone else 's place.
On 23 June 2013, OUR fun house was born.
La Bella Vita, La Vite Turchese.
Here I tell everything I learned about wine and more.
AND THE MOST IMPORTANT THING…
…IT'S JUST WINE.
MADE FOR PURE PLEASURE: YOU DON'T HAVE
TO STUDY WINE, YOU JUST HAVE TO DRINK IT.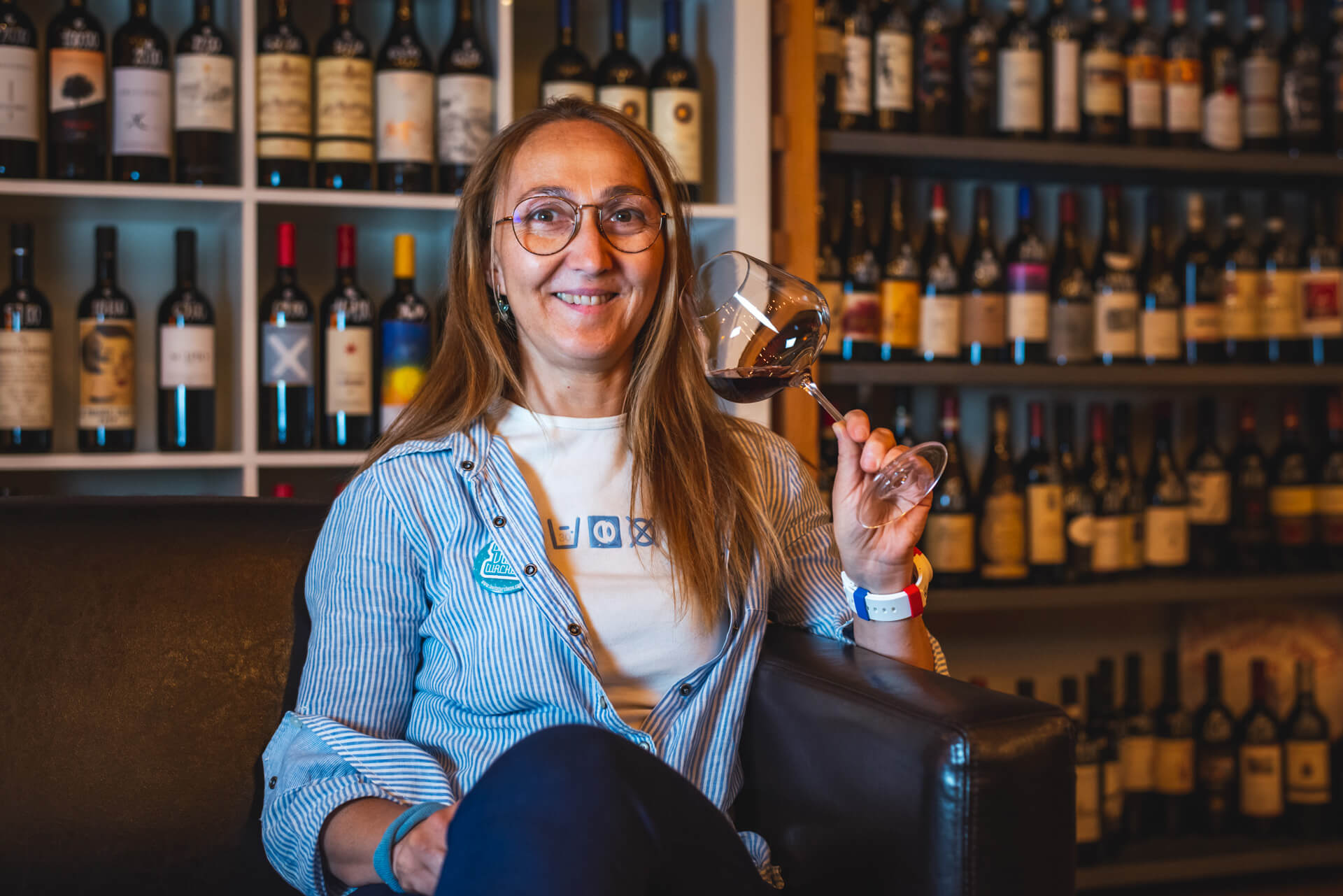 HOW MUCH DO I LIKE CHEESE? AND PROSCIUTTO? AND COLD CUTS?
THEN BREAD AND BREADSTICKS…
Fifteen years dividing my time between the Architecture Faculty and a crazy job as a Project Manager. I wanted to be an architect … and I still do it with a knife and a cutting board! Then Stefano adds a bottle of wine – the final project is approved.
Less AutoCad, more Robiola!
If you come and visit us, I'll explain how milk geometrically becomes pure pleasure, and I'll melt you like butter.
TODAY I PERFORM THE ARCHITECTURE OF TASTE WITH SPECTACULAR COMBINATIONS.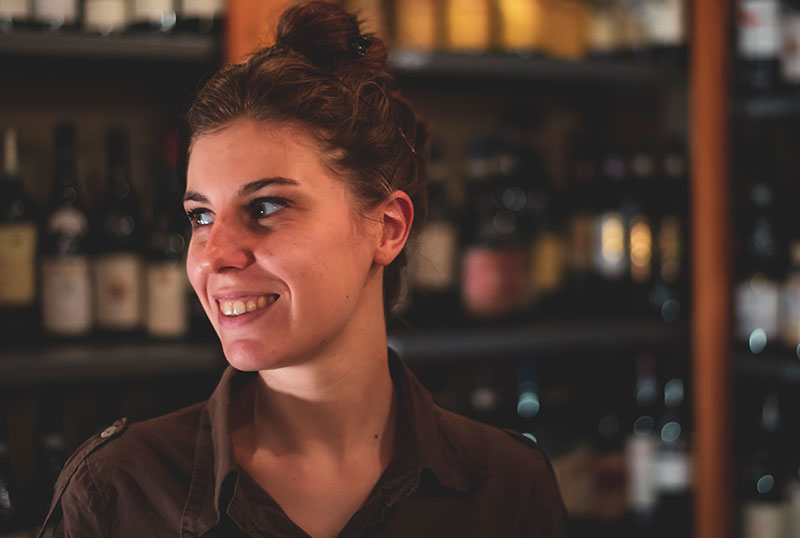 I GOT HERE WHEN I WAS TWENTY.
I COME FROM CANALE, IN THE ROERO, WHERE YOU BREATHE AIR OF WINE.
At the beginning wine meant nothing but party for me, I used to work in markets with my family and it was really hard for me to get up at 4 in the morning.
One day, while sipping a coffee, I read a job offer made by the owners of a wine bar in Barolo and I said: "Let's do this!" I knew nothing about this world but they patiently taught me everything I know now.
I STILL DRINK AND PARTY, BUT MY FRIENDS MAKE FUN OF ME,
CALLING ME "SOPHISTICATED".
LOOKING FORWARD TO MEETING YOU!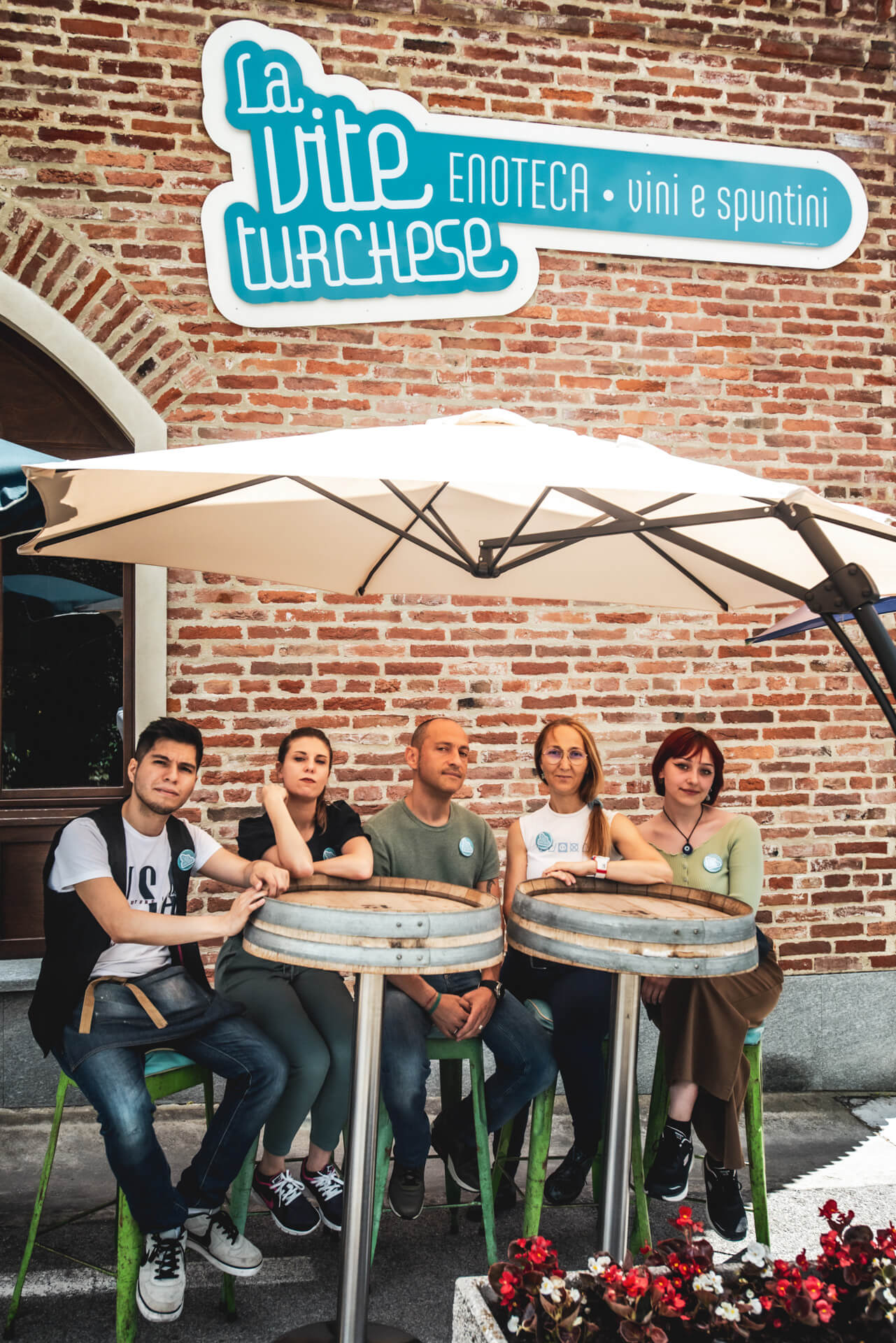 BAROLO
Monday & Wednesday: 3.00pm – 8.00pm
Thursday: 2.00pm – 7.00pm
Friday & Saturday: 11.00am – 9.00pm
Sunday: 11.00am – 8.00pm
Tuesday closed
MONOPOLI
Monday: 7.30am – 2.00pm
Wednesday, Thursday, Friday, Saturday & Sunday:
7.30am – 2.00pm / 6.00pm – 10.30pm
Tuesday closed